Choose the right music for your best wedding day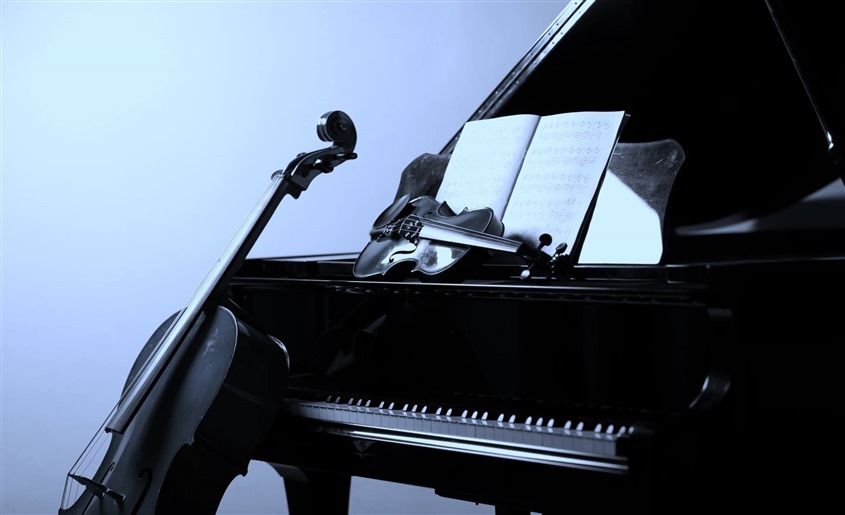 Please introduce yourself to our readers.
Hello! I'm Megan, the owner of Meg Vos Music. I am a pianist and vocalist. I have been playing for weddings and other events for over 10 years. There are several instrumentalist options to choose from, and all of us are professional musicians able to offer you any type of style for your event.
Between all of our musicians we hold 4 bachelor degrees in music, 2 masters' degrees in music, and many of us have received multiple awards for our musical gifts.
Our musician bio can be found here: http://www.megvosmusic.com/meet-the-musicians.html
How did you become a band?
All of our musicians can work as a solo gig, or pair up to deliver a quality performance for you. We have come together with other professional musicians in the area to put together a full band as well.
How would you describe your style?
There isn't one word to describe our style. We all have our own favorite styles to play, but because of our experience and our skill level, we are able to play in any style. We are used to playing pop, jazz, classical, contemporary, and so much more.
What are the most common questions that couples ask you at the first introductory appointment?
One of the most common questions we get is, "What is your playlist like?". The only answer we have for this is that we cater to your desires. If you have songs you want to request, we will play them. If you want us to plan the songs, we will plan them. If you want a good mix of both of those ideas, we will do that too. We don't have playlists, as we give each couple their own special experience. We always want to make sure you love every single moment of the music on your special day. We also want to make sure you don't have to plan more than you have time for. We are happy to do all the work for you!
What's the best music for a wedding ceremony?
I think the most common is having a mix of contemporary love songs, and old jazz tunes from Frank Sinatra and others like him. However, the best music for a wedding ceremony is music that means something to you. If you want a formal ceremony we suggest sticking to jazz and classical, if you want more of a contemporary ceremony there is plenty of music to fit that. The fun part of our job is asking you what type of "VIBE" you want for your special day, and we roll with it!
How to pick the right wedding ceremony music?
Just hop on YouTube and start listening to different covers of songs. Find something that really strikes a chord (no pun intended). Or…do you and your significant other have a special song? Let us make it even more special to you and play it for your ceremony.
How much does it cost to hire a band for a wedding?
Our prices vary depending on which instrumentalist you choose and what part of your special day you will have us play for. We really try to work with any budget, at the same time as keeping our business going.
What are some of the best dance songs for wedding occasions?
There are so many choices. Sometimes it's fun to just rock out on the dance floor. Check out some rock and roll songs (oldies to now) and see which ones really move you (literally).
What are popular wedding entrance songs for the bride/groom?
The entrance down the aisle is one of the most memorable moments a bride has at the wedding. The song should be slower so the bride can walk slow and take it all in. An instrumental song, or adding vocals on a very heartfelt song is something that can really give the guests and your bridal party goosebumps. I always say it is okay to take it slow and make it magical.
What was the most memorable wedding you played at?
It is so hard to choose one. There have been memorable ones for many reasons. From playing the Batman theme song for a bridal entrance to a tornado sweeping through our area and causing the power to go out, to probably my most memorable wedding… This wedding was held outside in a garden area. The couple was so in love with each other that they started singing along to the song I was singing and playing while the bride started getting closer to the groom. I just loved the power of music at this moment. It really goes to show that live music can have such a huge impact on your special day.