Wedding photo booth rentals
in Seattle
11 Results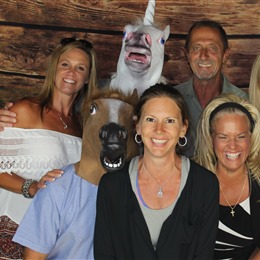 A photo booth from the puget sound photo booth co. Is a great way to add some fun and excitement to any event. We have some awesome options for you to consider, as our modern photos booths are sleek, tech-savvy, and make for a great party favor for weddings, birthday parties, corporate events, mitzvahs, anniversaries, fundraisers, and more! we've had the opportunity to provi...
Slogan: Great people. Awesome photos. The best photo booth experience possible!
Top-Rated Wedding Photo Booths
Wedding booths are a relatively new addition to wedding receptions, but they do add plenty of fun. A photo booth will give each guest an opportunity to get some amazing keepsake photos. Our selection of photo booths offer everyone a unique photo experience. Consider whether you prefer a closed or open-air booth, as it will affect the quality of your photos. Open-air booths provide different types of backgrounds, and everyone is in on the action. Open-air booths also offer better lighting. What a fun way for your guests to get to know each other.

Photo booths provide wedding guests with an opportunity to interact in an enjoyable way. The bride and groom can also snap a few wild pictures of themselves for their guests. These definitely will be keepsakes. Pick an interesting background and some unique props, and fun instantaneously happens. Creating an album just for photo booth pictures can provide unlimited laughter and memories for years to come.

Place your photo booth where it can be seen by all but isn't in anyone's way. Somewhere near the dance floor is a great place. It's a nice idea to have an attendant at your wedding photo booth. He or she can encourage shy guests to relax and get into the spirit of things.
Local Wedding Photo Booths