3 Results
Denis (Dubai) Maronga is one of the Pacific North west coast's most sought after special events Host and Mc! Denis is a Kenyan native and a recent Seattle transplant. Whether it's a reception between two loved ones, a celebration of an amazing fiscal year, or simply a need to live life and party. Each event will have a specific need and quirk that requires us to be well versed ...
Slogan: The event you imagine, brought to life.
Free consultation
Bilingual
Classic MC services
Cultural accents
Dinner and dancing
Rehearsal
Cocktail hour
Ceremony
Rehearsal dinner
Verified and trusted vendor

Popular! Likely to be booked first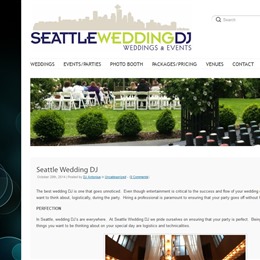 We offer comprehensive MC services and itinerary management. Consider this to be where the best wedding DJ's are separated from the others. Your wedding reception will be filled with a combination of wedding party speeches, cake cutting, garter tossing, bouquet throwing, daddy-daughter dances, mother-son dances, money dances and many other potential things that require someon...
Free consultation
Special song requests
Classic MC services
Photo booth
Cocktail hour
Ceremony
Rehearsal dinner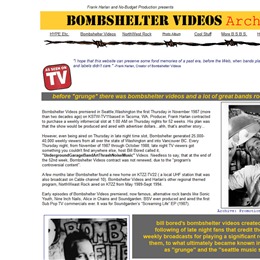 Based in Seattle, WA, Frank Harlan offers services as a wedding reception host and an MC. Specifically, Frank Harlan will provide formal announcements of the bridal party's entrance and host various reception activities including toasts, dances, cutting of the cake, bouquet toss and more.
Classic MC services
Ceremony
Top-Rated Wedding MCs
Wedding Masters of Ceremonies do more than grab the microphone and talk. Their presence ensures that your reception proceeds as planned without any missteps. From first dance to a toast to the cake cutting, an experienced MC announces the action with flair and prepares the guests for what is coming. In effect, he or she becomes the coordinator of the event and keeps everything moving smoothly as planned. Check out how our trained Master of Ceremonies can provide you with peace of mind and ensure a flawless wedding reception.

It's easy to underestimate the role of a professional wedding MC – until something goes unexpectedly wrong. That's when the MC steps in and coordinates between the various vendors and wedding planner to keep the flow of the reception moving. This can save the bridal couple a lot of headaches. While DJs and live bands can also perform some of these functions, their attention obviously leans toward entertainment. The best wedding MC know how to exert authority when necessary without alienating others. In fact, a sense of humor is the MC's most valuable asset.