Wedding limo services
in Seattle
22 Results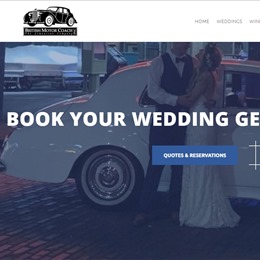 Since its inception in 1987, British Motor Coach specializes in providing transportaion for weddings. British Motor Coach prides itself with having the more unique and unusual fleet of vintage cars including Bentleys, Rolls-Royces and otehr English classics. Bottled water, cider champagne glasses, bucket and ice are all provided onboard.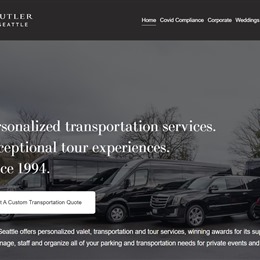 Butler Transportation has a fleet of elegant Mercedes-Benz Sprinter vans and offers limo services for weddings, special occasions and corporate events. Each Mercedes van can comfortably fit 10-12 guests.
Limos
Sprinter bus
Limo services
Top-Rated Wedding Limo Services
There is no ride as special than a limousine. Your wedding is the ultimate event, and your ride should reflect this. Our professional limo services will ensure that you make a grand entrance wherever you are and help you indulge in some essential luxury.

Remember that limos aren't just for the grand event itself. They can be a delightful part of pre-event parties and the rehearsal dinner. When you arrive in a limo, all eyes are on you long before you take that walk down the aisle.

A limo also serves to keep pre-event party-goers together. Everyone arrives at the bachelorette party and rehearsal dinner together. If alcohol flows a bit too abundantly at these festivities, a limo will return you home or to your hotel safe and sound. Celebrate to your heart's content without worrying about a designated driver. You can even continue enjoying your libations inside the limousine. The limo rider will see to your comfort and safety.

Following the wedding reception, have a limo whisk you away in style. It's a great ending to your special day. Even on a tight wedding budget, consider treating yourself to the glamor of a limo ride. It's the icing on your wedding day.
Local Wedding Limo Services