23 Results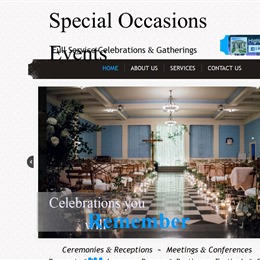 We provide full-service event planning, high quality event service and experienced staff for your gathering. We work with you to design the perfect event plan by choosing from our wide variety of services and budget options to make your upcoming event a success, and we take care of all the details so your experience from start to finish is a piece of cake!
Cake cutting
Bartending
Host bar / open bar
Event decor
Setup
Free consultation
Day-of planning
Partial planning
Full service coordination
Outside vendors allowed
Lighting
Linens
Tableware
Tables
Chairs
Bar equipment
Catering equipment
Custom menu
Outside caterers allowed
Ceremony
Reception
Ballroom
Indoor
150 - 200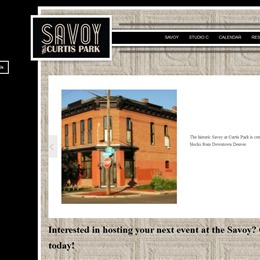 Offering affordable rates and a capacity of 275, the Savoy at Curtis Park is able to accommodate a wide range of dance, performance, and social uses; so be it a dance class, wedding, concert or business gathering, give us a call and let us show you the Savoy at Curtis Park.
Free consultation
Vendor referrals
Historic
Reception
Indoor
250 - 300
Outside caterers allowed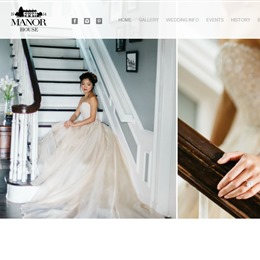 Your wedding day, one of the happiest and most important days of your life, should be nothing short of perfection. Simple yet elegant, romantic and magical - your ceremony at The Manor House will be everything you have always dreamed of. The 6 acres of the Mansion are exclusively yours to enjoy during the wedding. With numerous indoor and outdoor settings to choose from, The Ma...
Lighting
Linens
Tableware
Tables
Chairs
Bar equipment
Catering equipment
Host bar / open bar
Free consultation
Full service coordination
Ceremony
Reception
Indoor
Outdoor
Mountain view
150 - 200
Top-Rated Wedding Venues
Regardless of the type of wedding you choose, you will need a wedding reception venue, a place where the occasion can be celebrated.Below, you will find a selection of wedding venues in Denver. Consider the type of wedding you're dreaming of to find the perfect banquet hall. A fabulous ballroom is ideal for a glamorous wedding. Thinking Boho, rustic, or modern? Check out various outdoor wedding venues, wedding venues with a barn, and other venues for a wedding reception. The right Denver wedding venues will enhance your wedding theme. For more ideas, use our search tools for inspirational photos of wedding venues. Before choosing from the Denver wedding venues, you need to know how many guests the space will accommodate. In addition, what is your budget? The larger the space, the more you will be spending on decorations and other extras. Some venues are all-inclusive, others will require you to rent linen, chairs, and other necessities that will affect the final cost. Learn more about halls for reception and the wedding venue average cost. Prioritize your vision, then click on our Denver wedding venues to see which ones are the best match.