Wedding tuxedo and suit shops
in Tucson
9 Results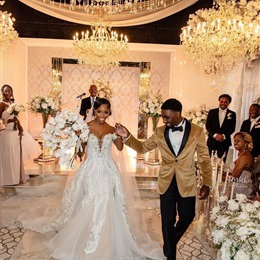 Gill and co. Is an Arizona based company offering bespoke custom suiting services to the modern day men and women. Who appreciate craftsmanship, unique fabrics, attention to fit and details. Your suits should reflect your personal style, from the fit, to the cloth, to the details. To help define your style, we meet with you at your convenience at our showroom in North-Scottsdal...
Slogan: A Luxury Lifestyle Brand
Verified and trusted vendor
You've probably envisioned your perfect wedding gown for years, and we can help you find the right gown for you. Begin by browsing through our wedding store for ideas from major retailers such as Amazon. Do you see yourself as traditional or ethereal and Boho? Picture yourself wearing your dream wedding gown. When you upload your photo to our dressing room, you can do just that! Our AI technology lets you see yourself wearing the wedding dresses of your choice. The more gowns you try on, the more similar ones we can provide. We also have tuxes for the groom.
Local Wedding Tuxedos and Suits