Wedding rentals
in Phoenix
23 Results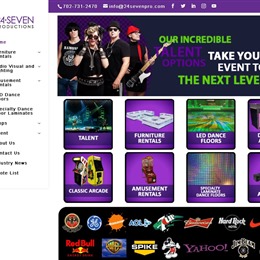 24 Seven Productions has a complete line of amusement products for rent for any occasion, event or private party. We are the premiere rental agency for an exclusive interactive LED dance floor with the largest inventory in the US. we have lighted furniture including tables, go-go boxes bar fronts and DJ booths, that can be custom branded. We also specialize in modular ultra-lou...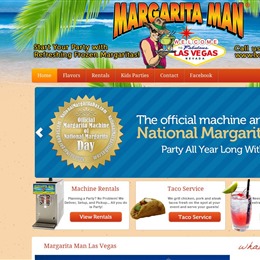 Margarita Man is the largest and most established supplier of frozen drink machines. If you are hosting an event in Las Vegas contact Margarita Man for delivery of our high quality mixes and machines.
Unless you are using a full-service wedding venue or caterer, chances are you will need to rent any number of items for the event, from furniture, linen, to tableware.

For an outdoor wedding, a tent may be your most crucial wedding rental. When deciding on the size of the tent, consider dance floor, a band area, and sufficient space for the food and bar setup.

There are many rental companies, but the deciding difference may not be the price. You want to look for quality to avoid ending up with questionable chairs and stained tablecloths. Our event rental companies have everything you need. Take a look at their style and available items. You want quality rentals at the best price. As an added bonus, rented tableware requires no special cleaning. Simply place in a bag and return.

Your wedding rentals are all about the details – colors, shapes, and texture. Lovely items create an atmosphere of charm and celebration and contribute to the overall aesthetics of your wedding day.

When planning your wedding rentals, think beyond tables, chairs, and linens. Think photo frames for an interesting arrangement of family photographs. Candle holders, card holders, vases, and other special decorative items add a personal touch to your wedding reception venue. These items can all be rented at a low cost.

Rental companies handle both pickup and setup, saving you plenty of time and effort. Don't you have better things to do on your wedding day than collecting napkins and vases?